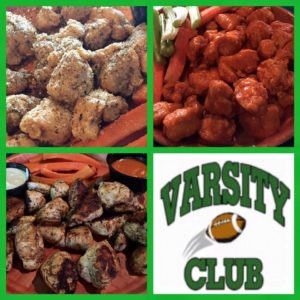 We offer the best Chicken Wings in the Clearwater and New Port Richey area.
Our chicken wings are big and meaty.
Our chicken wings go very well with any sporting event or party.
We have spent years perfecting the 15 recipes we use to provide you the best possible variety and taste.
Eat in or take out.
Call us now to order:  727  232-2945
Mild
Hot
Kamikaze
Original BBQ
Hot Cajun
Lemon Pepper
Italiano
Sweet Chili
Hot Garlic
Kamique
Teriyaki
Chipotle BBQ
Chipotle Ranch Rub
Blackened Rub